June Floor Plan of the Month – The Elm
June 12th, 2023 | by mdh | Posted in Floor Plan

For the month of June, we are spotlighting our Elm Floor Plan!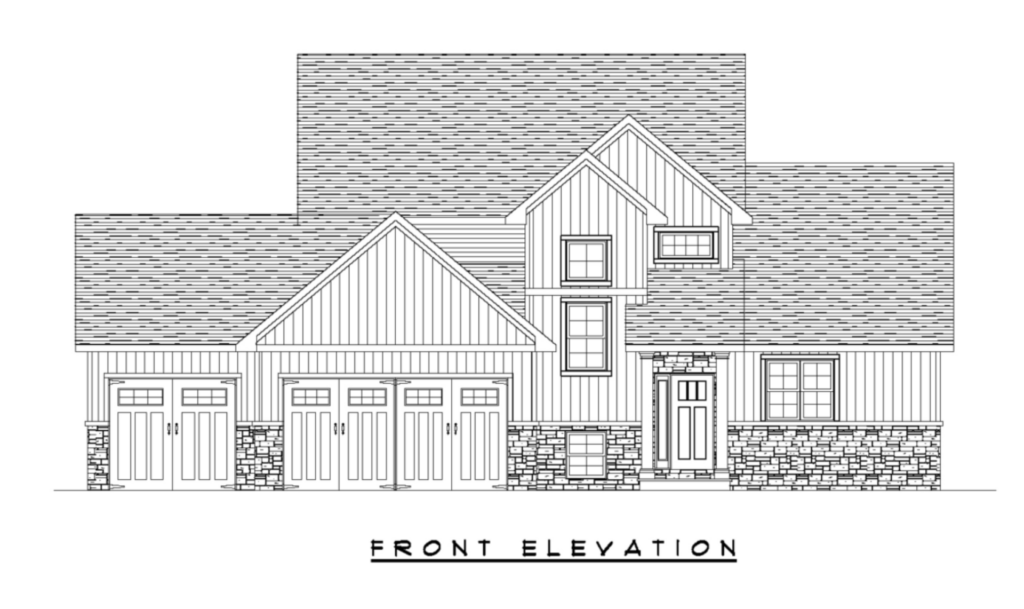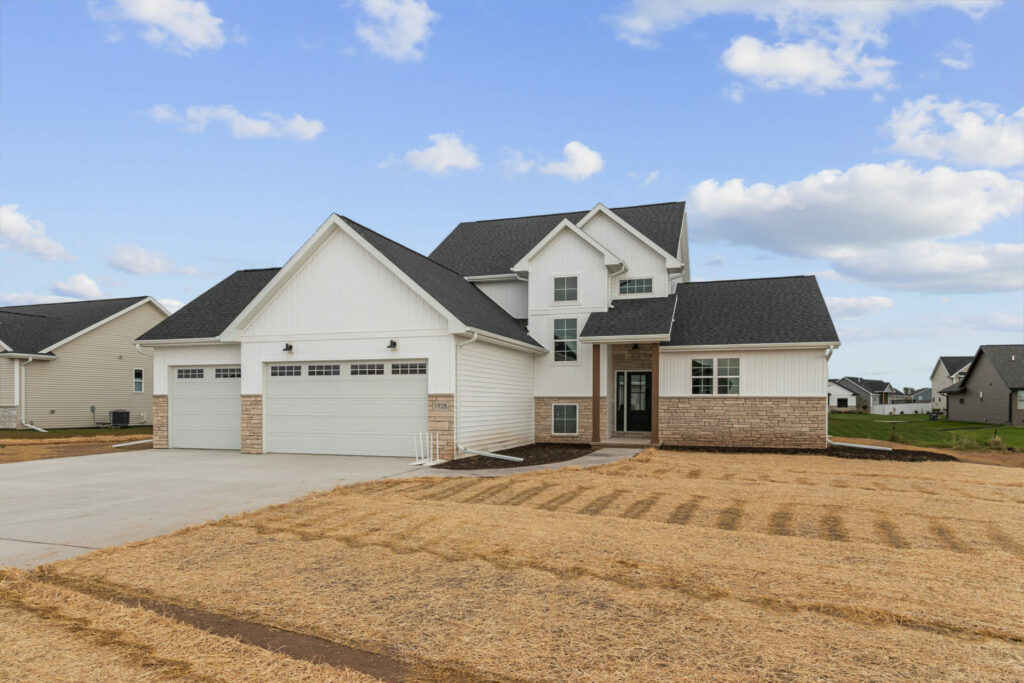 Welcome to this stunning 1.5 story home with an open concept design. This home boasts 4 spacious bedrooms, 2.5 luxurious bathrooms, and a 3 car garage.
As you enter the home through the foyer, you will be amazed by the expansive living, dining, and kitchen areas. This open concept design creates a seamless transition from one space to the next.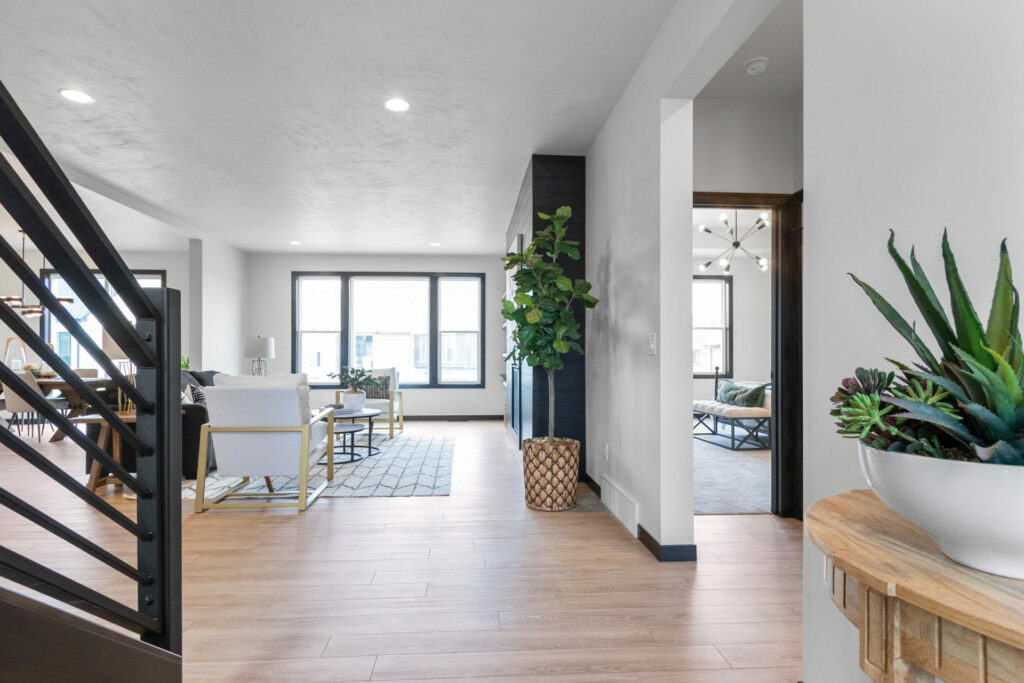 Great Room
The living room features a beautiful fireplace that adds warmth and charm to this space. It is the perfect focal point for your family and guests to gather around.

Kitchen
The kitchen is a chef's dream, with a large island, high-end appliances, and plenty of storage. You will love cooking and entertaining in this modern and elegant kitchen.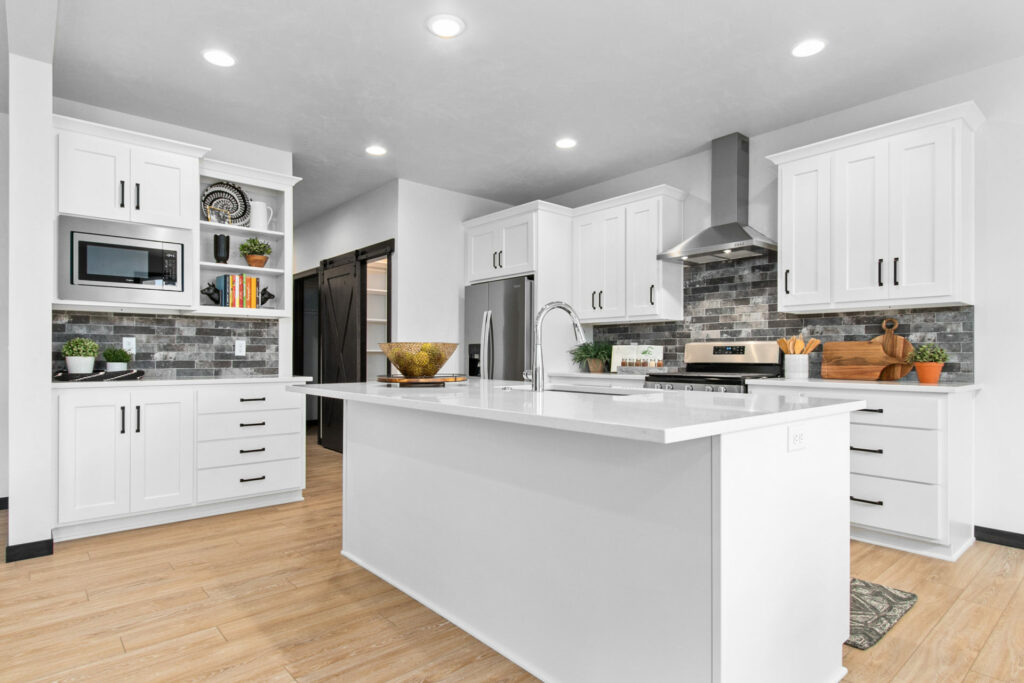 Dining Room
The dining area is conveniently located next to the kitchen, making it easy to serve and enjoy your meals. The large windows let in plenty of natural light and offer a lovely view of the outdoors.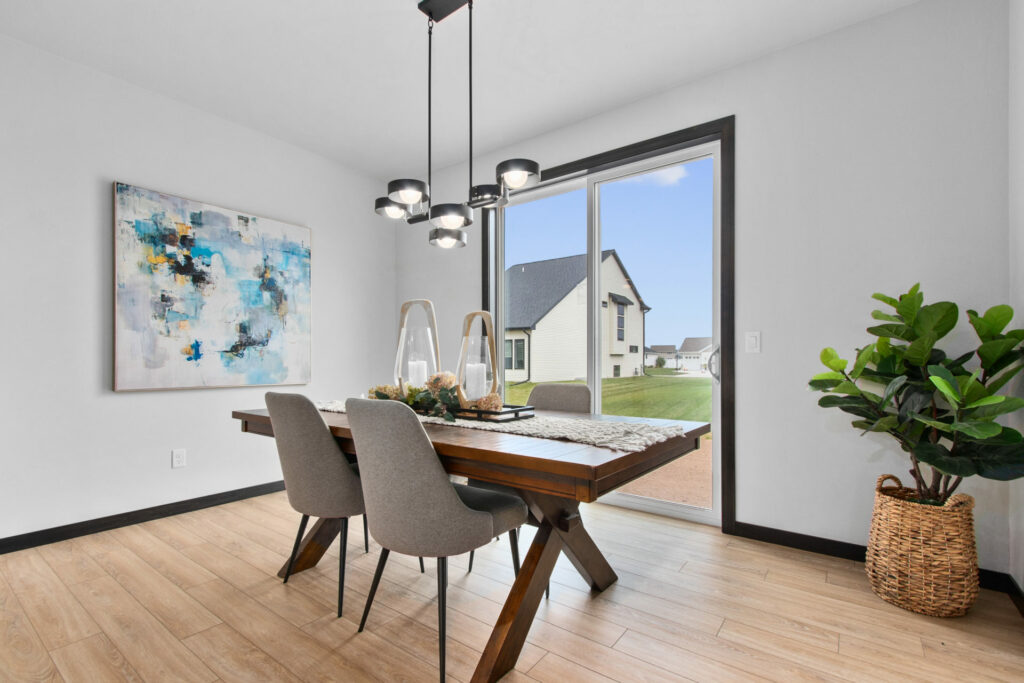 Master Suite

The master bedroom is a spacious and bright retreat with multiple windows that let in natural light. The master bathroom is a spa-like oasis with a double sink vanity and a large walk-in closet.
We hope you enjoyed diving into the details of our Elm home and seeing all the great features it has to offer! If you want more information about building the Elm or would like to see our other floor plans, please don't hesitate to contact us; click here. Our team at Midwest Design Homes would love to get in touch with you for a free consultation! If you would like to see our other blog posts, click here.