September Floor Plan of the Month | The Elm
September 10th, 2021 | by mdh | Posted in Uncategorized | #builder, #custom homes, #floorplan, #floorplanofthemonth, #foxcities, #home, #homebuilder
For the month of September we are spotlighting our Elm Floor Plan!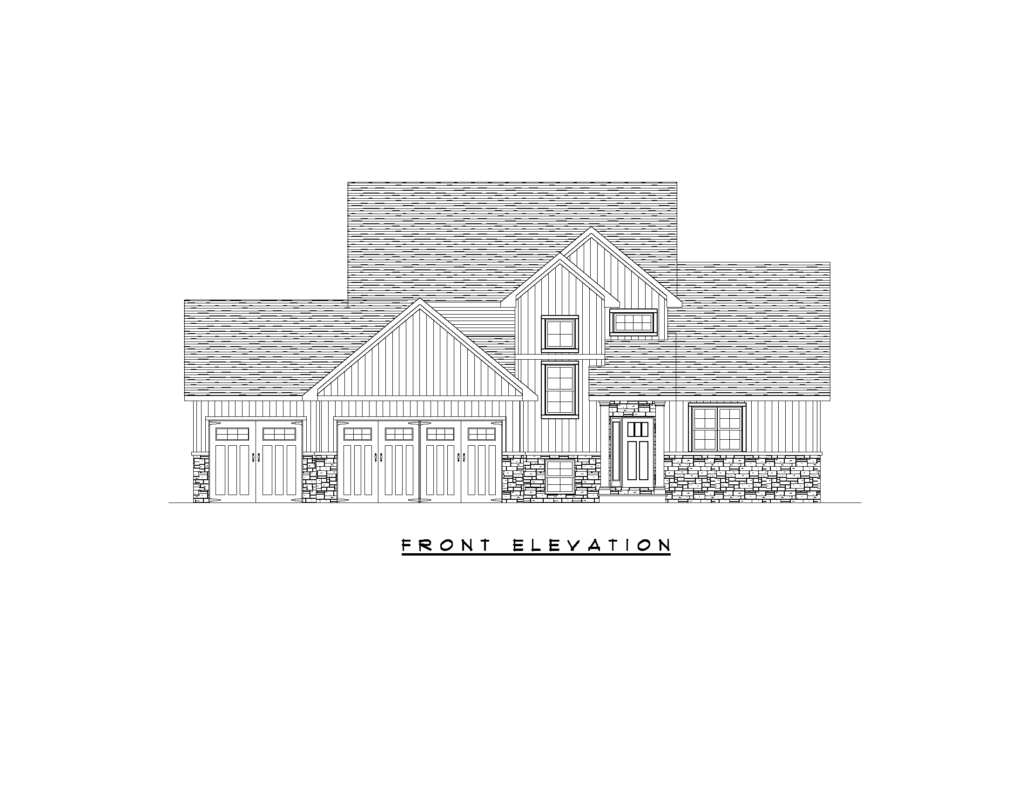 This floor plan features an open concept 1.5 story home. Offering 4 beds, 2.5 baths, and 3 car garage.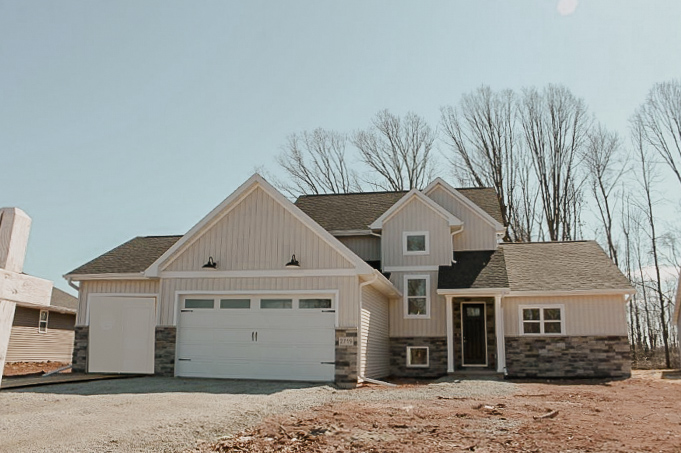 When entering the home through the foyer, you will be looking out to the open living, dining, and kitchen. A great thing about this open concept floor plan is that it allows a cohesive flow from one space to the next.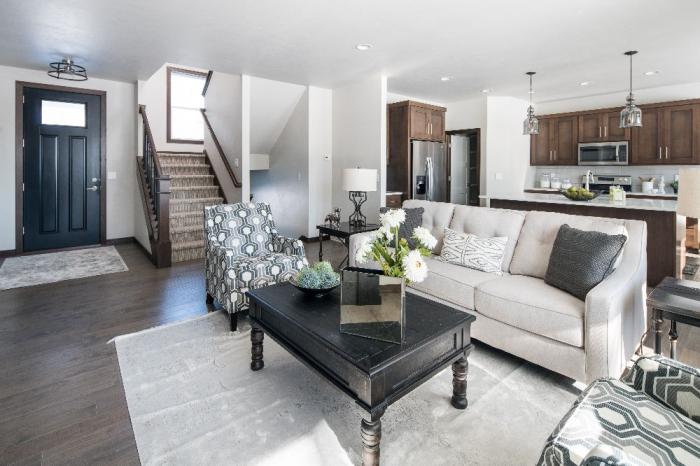 Another great feature of this floor plan is the beautiful fireplace in the living room. This allows for a statement piece in this space and provides some coziness for your home.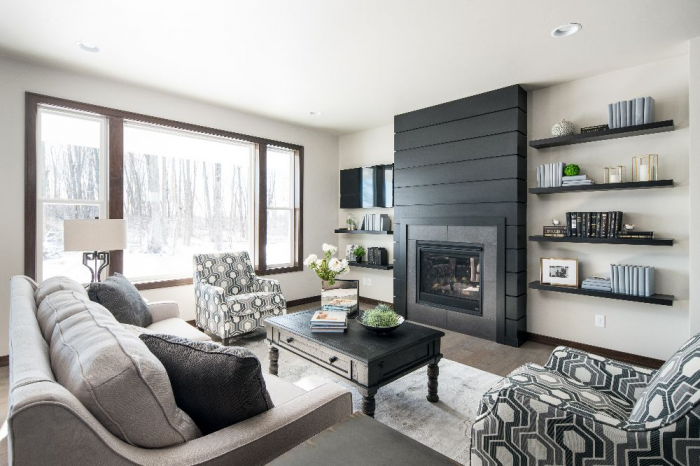 Here you will see the gorgeous kitchen, complete with a large island, high-end appliances, and tons of storage.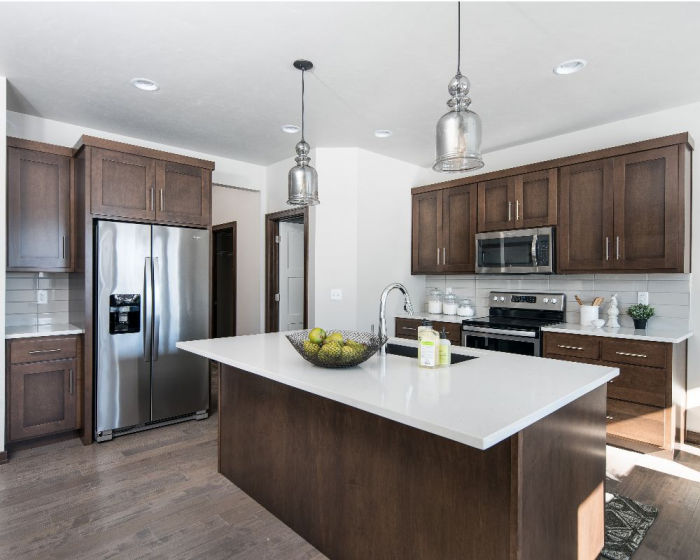 Located directly off the kitchen, we have the dining area. This allows for easy access into the kitchen when entertaining guests or getting dinner ready. Having those large windows brings gorgeous natural lighting into the dining and kitchen spaces.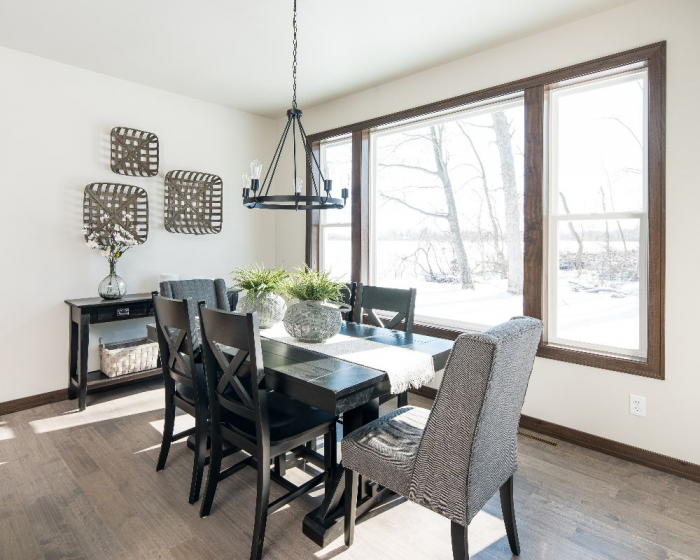 Next, we have the master bedroom that provides lots of space and natural lighting through multiple windows. You can also see a small area in this master suite that can be used as a reading nook. Not only is there a gorgeous double sink master bath, but you will also enjoy a large walk-in closet.
If you are interested in this floor plan, want more information, or want to see the full floor plan, give us a call and schedule a free consultation! We would love to see you visit our in-house Design Center. Click here for contact info!