August Floor Plan of the Month | The Clover
August 4th, 2022 | by mdh | Posted in Floor Plan | #august, #buider, #clover, #decor, #design, #floorplan, #foxcities, #wisconsin

For The month of August we will be spotlighting our Clover floor plan.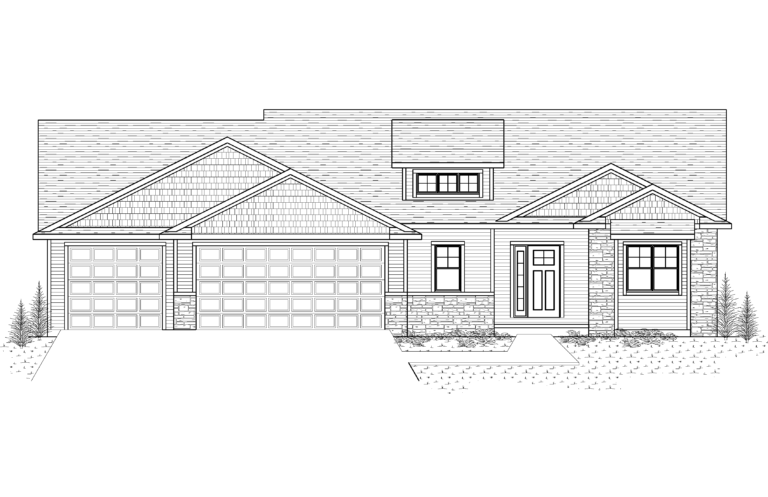 Our Clover floor plan features 4 Bed • 3.5 Bath • 3 Garage • 2,800 ft2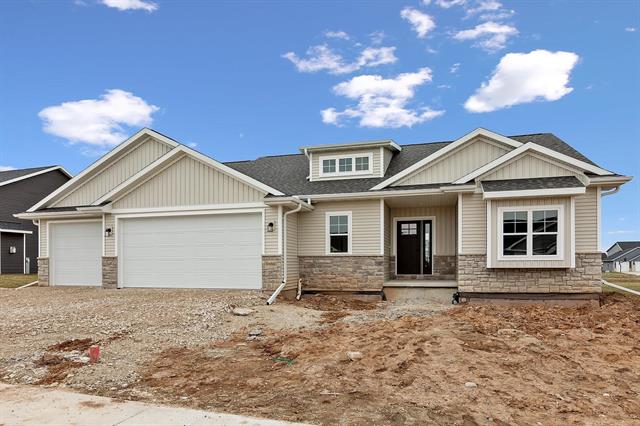 Bonus Room
This recreation room/finished basement allows for many different activities! It is a large space with lot of potential, anything from a workout room, a bonus living room, a space to get away, and the list goes on!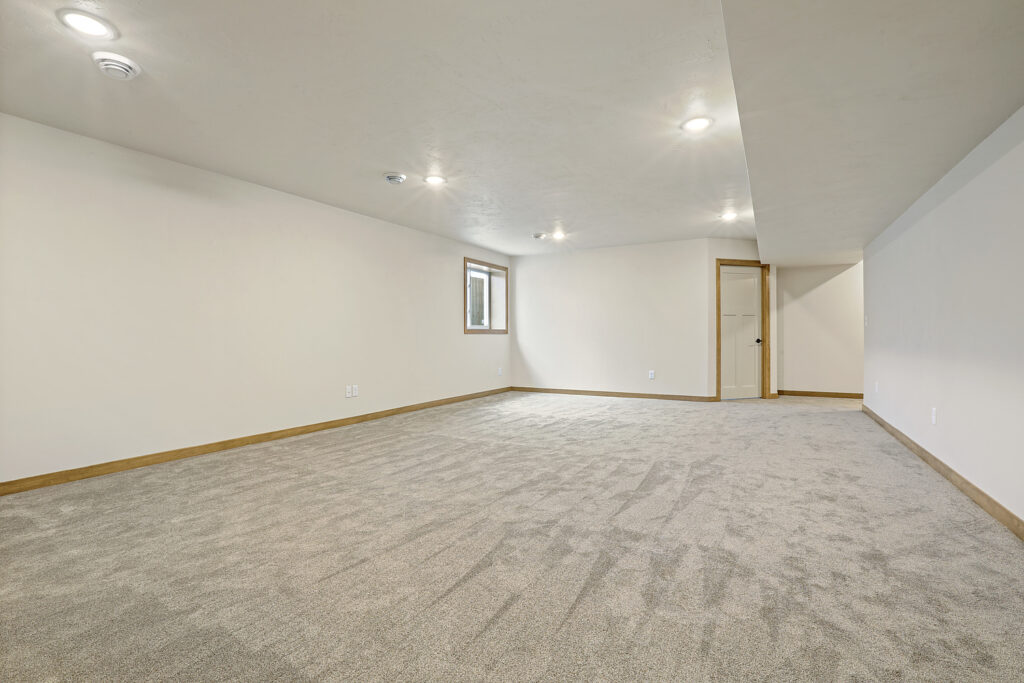 Living Room
Entering the living room, this floor plan does an amazing job with the open concept aspect! Easy access to the rest of the house, large windows for ample amounts of natural lighting, and a gorgeous fireplace made of stone to center the room and keep you warm!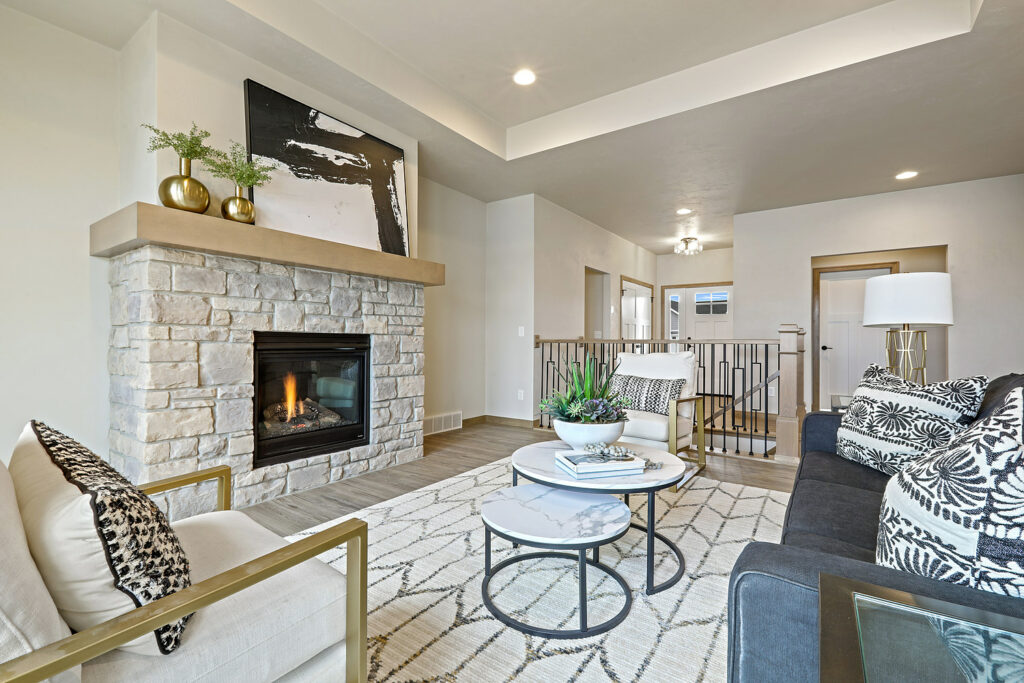 Kitchen
Following the living room, we move into the kitchen. You will see a great amount of cabinet and counter space. Your eye will be drawn to the beautiful black tile backsplash. In addition to everything else, this floor plan features a large walk in pantry for the majority of your food storage!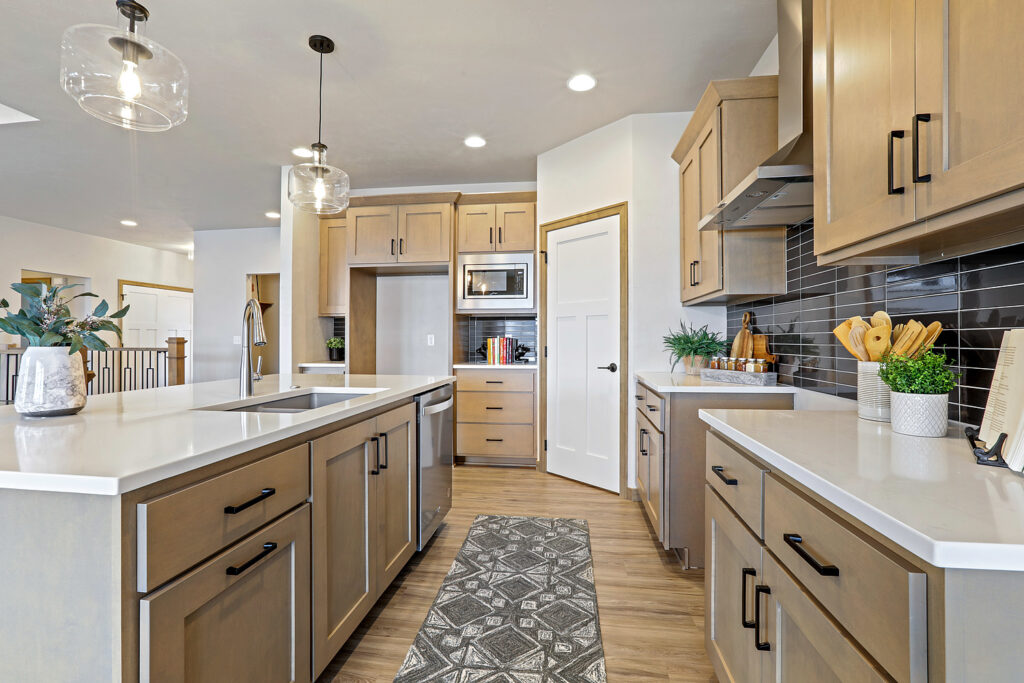 Master Suite & Bathroom
Last but surely not least, the master bedroom and bathroom. This room includes lots of space, high ceilings, and a large window with a beautiful view of the backyard. Furthermore, we walk into the master bathroom featuring dual sinks with lots of cabinet storage, a large walk-in closet, and an enchanting tile shower, consider this your area to get away!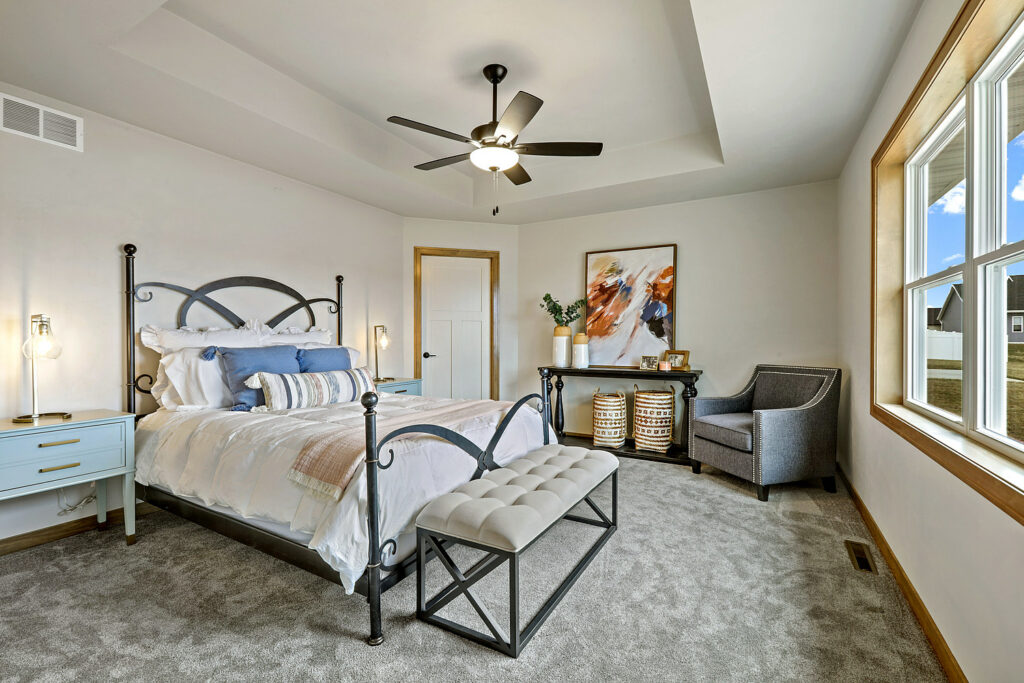 If you are interested in this floor plan, want more information, or want to see the entire floor plan, give us a call and schedule a free consultation. We would love to see you visit our in-house design center. Click here for contact info!