Fireplaces by Midwest Design Homes
July 18th, 2023 | by mdh | Posted in Uncategorized

Fireplaces are more than just a source of warmth and comfort. They are also the focal point of a home, where people gather to enjoy each other's company, share stories, and create memories. Fireplaces add character and charm to any room, creating a cozy and inviting atmosphere. Whether it's a traditional wood-burning fireplace, a modern gas fireplace, or an electric fireplace, there is a fireplace for every style and preference. Fireplaces are not only functional, but also decorative, enhancing the beauty and value of a home.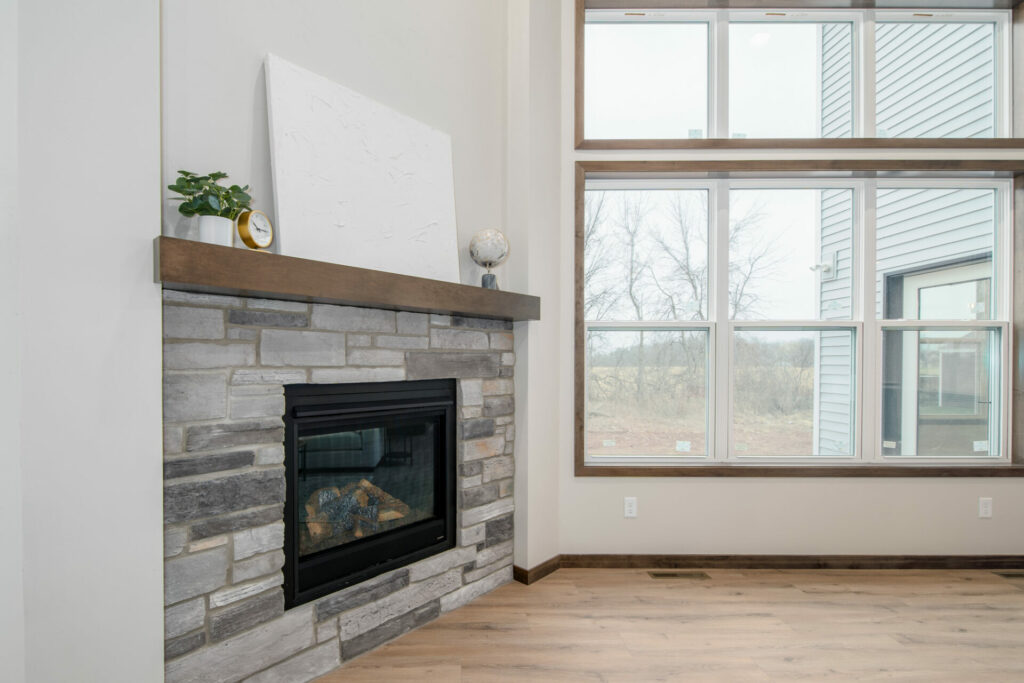 This mantel is lovely as it stretches the entire width of the fireplace. It sits on top of the wall tiles (cladding) making it a beautiful cap. We love how this fireplace is recessed into the wall in this Juniper home.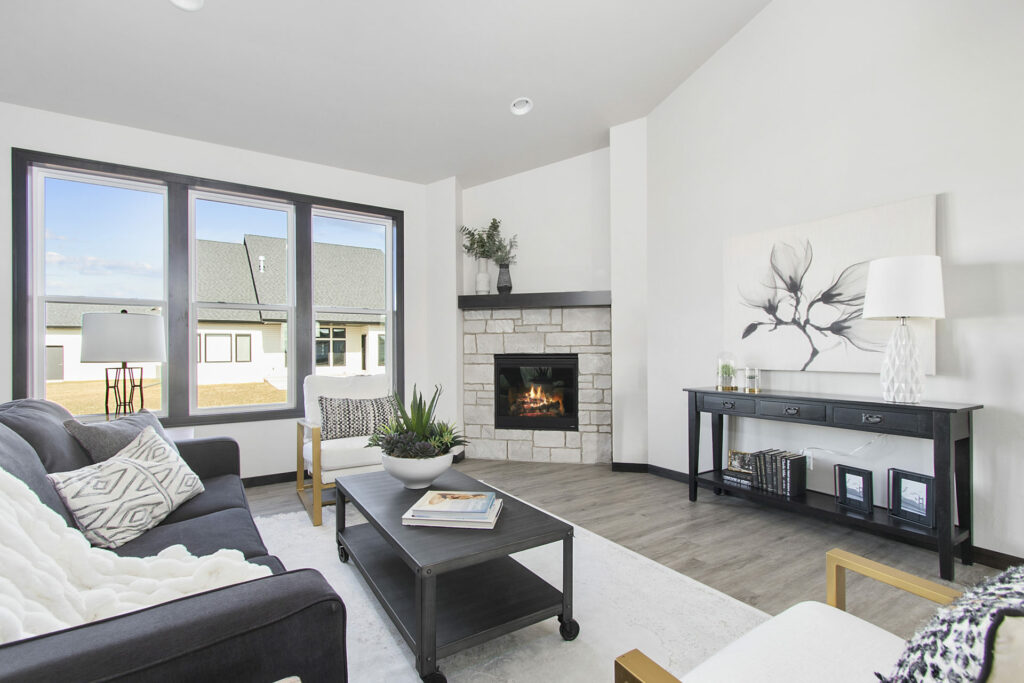 This square firebox makes this fireplace stand out beautifully with the black mantel tying together perfectly with the windows and trim in this Hawthorne home.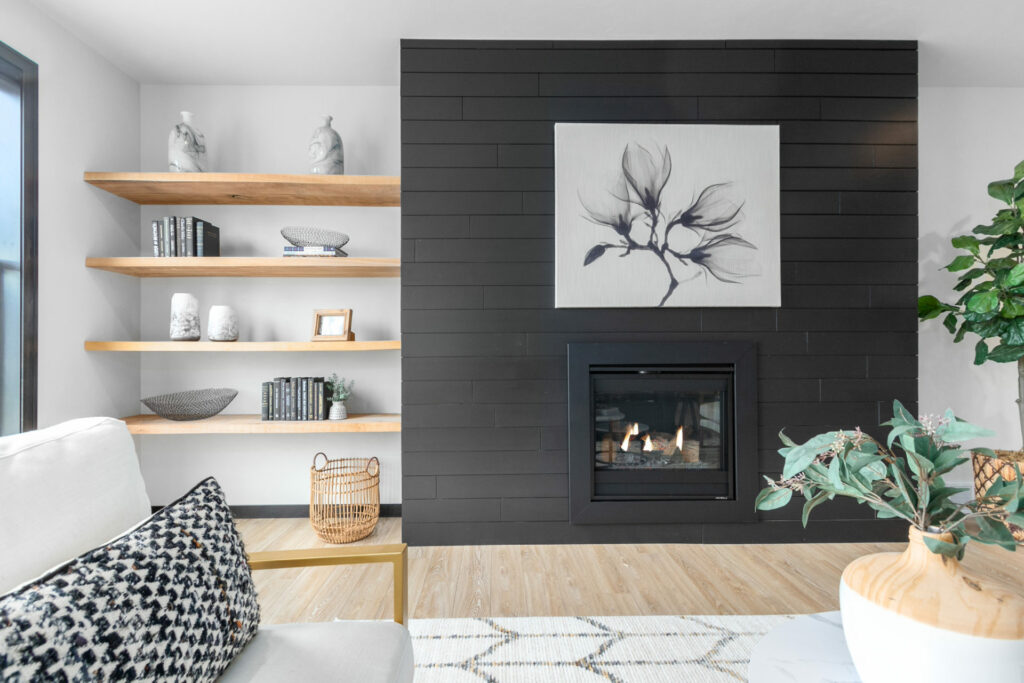 We love the look of this all-black fireplace in our Elm home. The square firebox gives the home a modern feel.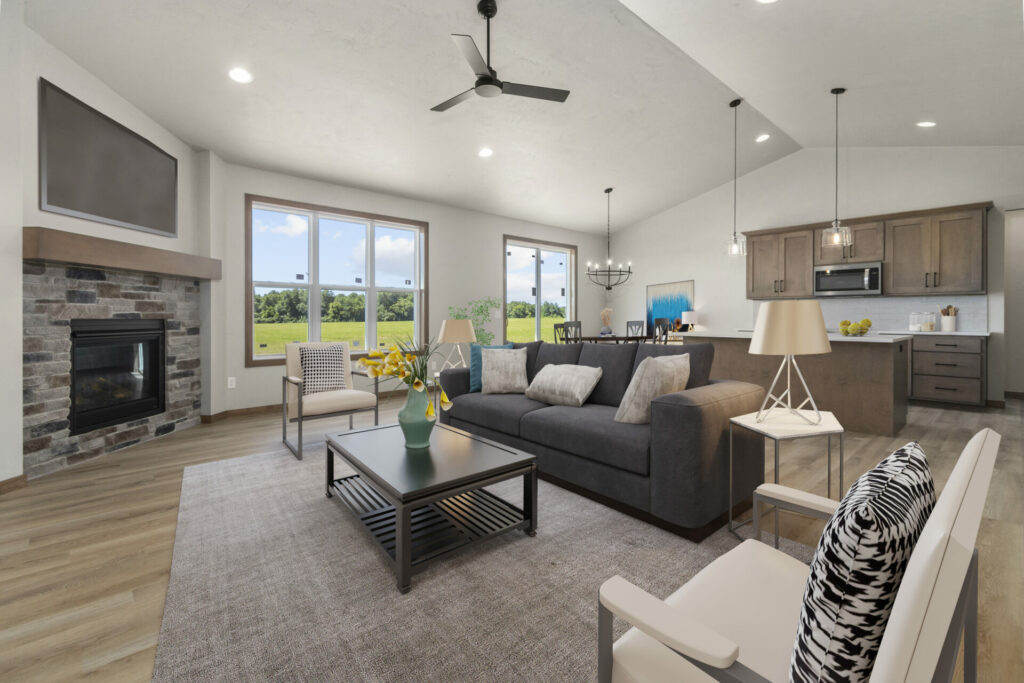 This Daylily home has a beautiful floor to ceiling fireplace as a center point in the living room. The cathedral ceilings make this room open and airy, and the fireplace adds to the clean and modern look.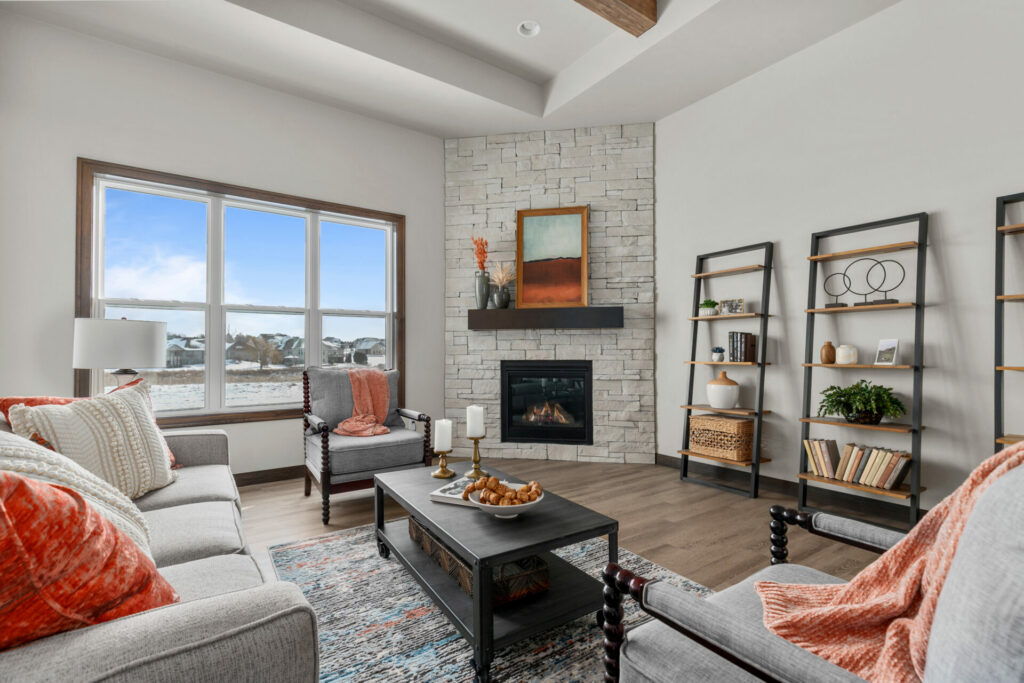 These are a few of our homes with these gorgeous fireplaces. They are practical, beautiful, and you can't help but say "wow" when you walk into a living room with one of these fireplaces.
Contact Midwest Design Homes here. To see our other blog posts, click here.