Easy Tips to Transition your decor from Summer to Fall
September 25th, 2020 | by mdh | Posted in Uncategorized | #cozy fall, #fall decor, #fall season, #knit fabric, #layer texture, #soft white, #tips for fall decor

The leaves are starting to change, the temperature is dropping, so it is time to change from bright sunny colors to embracing the warm, coziness of fall. Don't worry there is no need to go all out at hobby lobby to get a whole new bucket of decorations. A simple change in color palette from brights to neutrals and adding some simple changes will help you achieve the cozy fall feeling.
Layer Textured Decor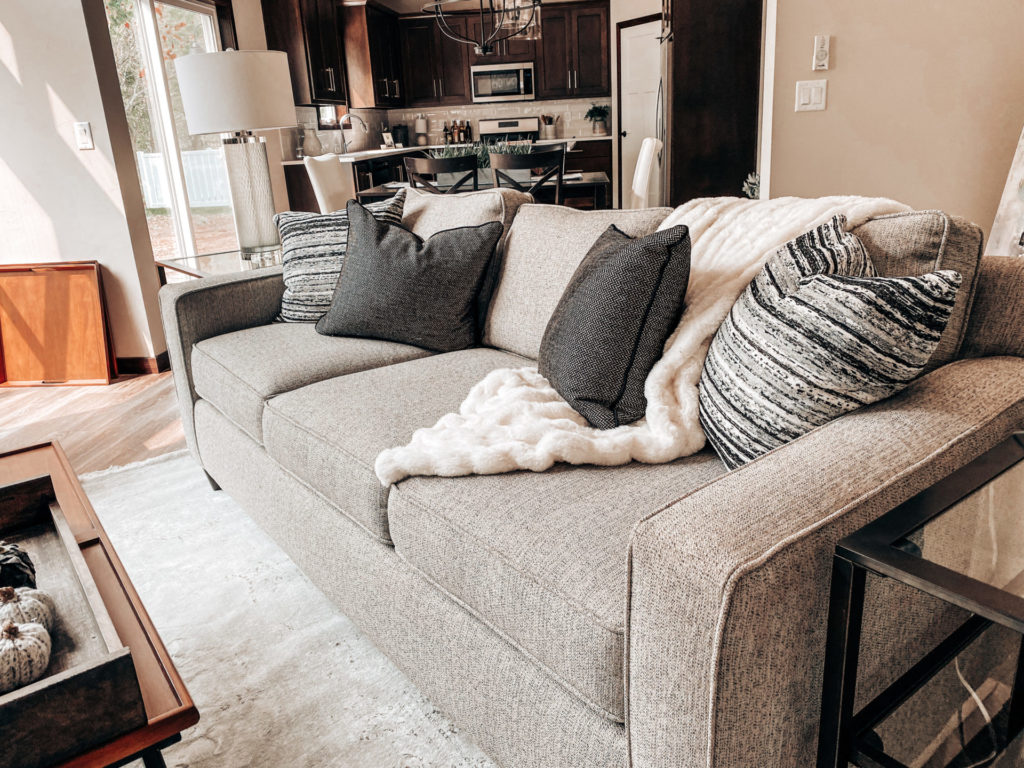 One way to achieve this fall feeling is by layering textures. This will provide a sense of warmth in your home and achieve that cozy feeling we are all trying to acheive in our home. There is no need to go overboard, something as simple as adding a throw blanket onto your couch or leather chair will do the trick. What's great about decor is that you can add and subtract; moving things around from one place to another gives you the freedom to design what YOU want.
Switch out Fabrics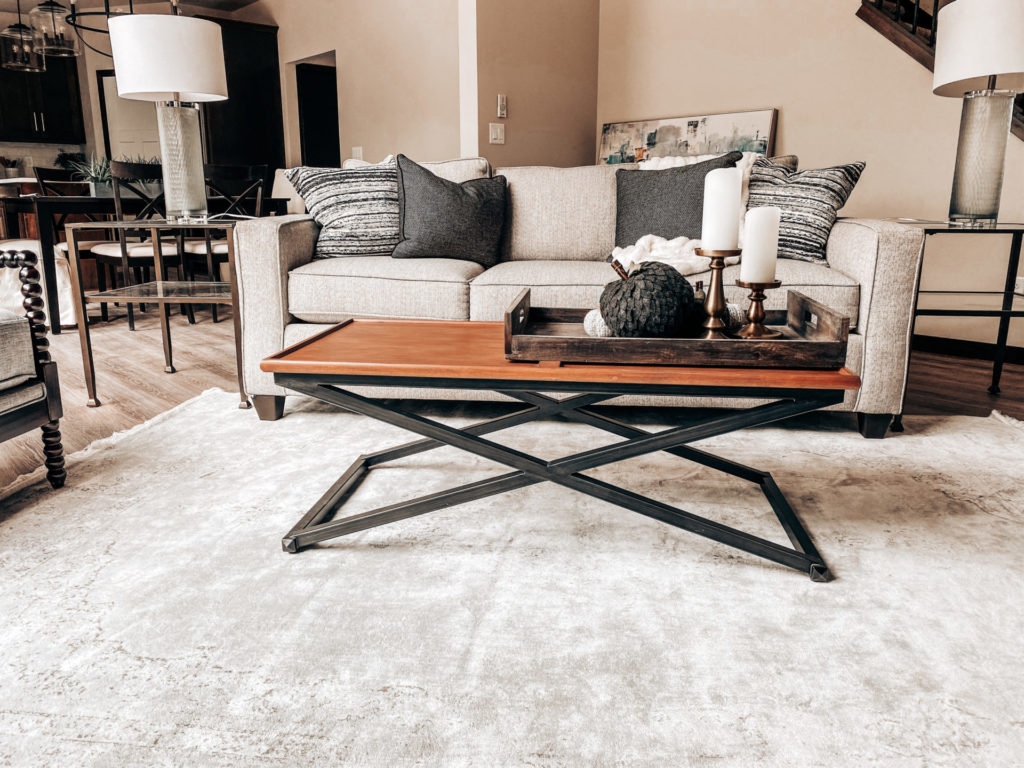 So instead of buying brand new furniture or getting that one chair that would be great for fall. Incorporate the fabric of your accent decor, such as your pillows, throws or even rugs. Instead of cotton, switch to velvets and knits. These fabrics allow for that welcoming feeling we associate with fall. In addition, this is also an easy way to adjust your color palette from summer to fall. Switching the fabric of your pillows also gives you the chance to incorporate those fall colors!
Add Soft Light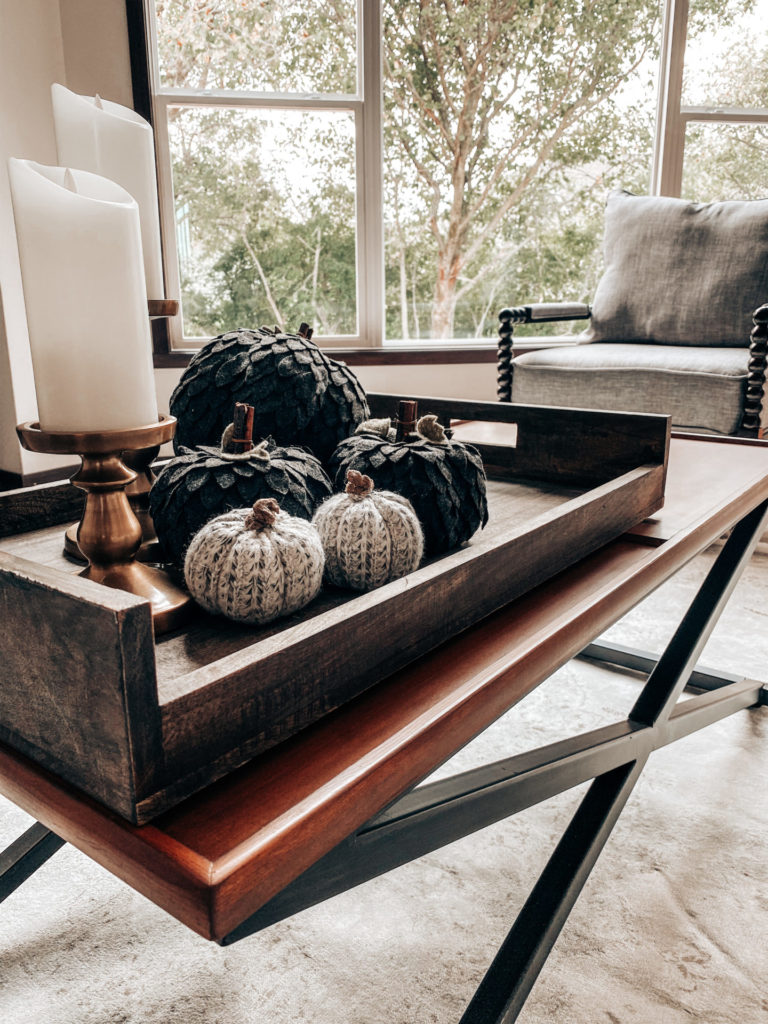 The perfect setting for a cozy fall night always includes candles! Any kind of candle that allows that flickering of soft light will definitely create more coziness! Adding plain white candles is simple and will last you through to late fall combined with your neutral color palette. They also go great with other small decorations to make a center piece for your coffee table or dining table.
Add Soft Whites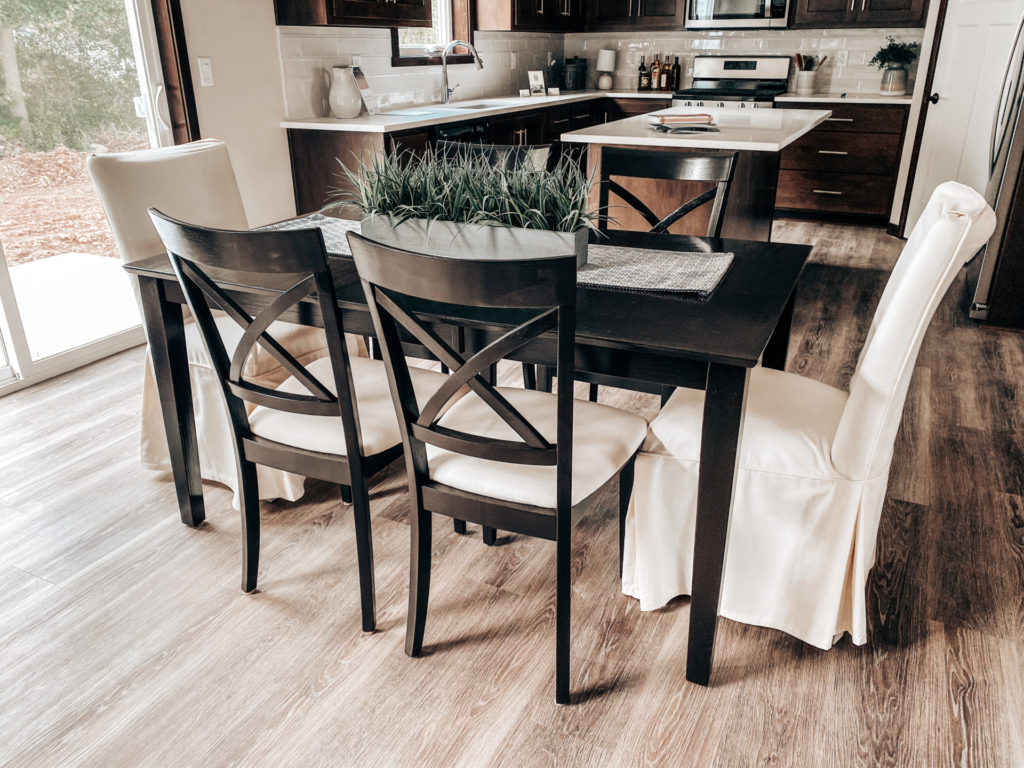 Another plus of having a neutral color palette is that it is easy for you to transition from one season to the next. Adding elements of soft whites will allow you to transition from season to season while still having an on trend look in your home. Adding soft whites could go anywhere, dining room chairs, throws over the couch or a table runner! Anywhere you can add this neutral color will allow for other decor to pop against this soft white.
Now that you have all of these tips to transition your home from summer to fall, you will definitely have the coziest and welcoming home on the block! If you are interested to see the home featured within the photos, click on the link below to be brought to our website where this home is for sale! https://midwestdesignhomes.com/homes/1127-applewood-dr-de-pere/